New Product Release | MEMSIC releases the first 6-axis IMU for motion sensing interactive system with sensitive sensing and strong user experience
August 22th, 2022 – MEMSIC, the world's leading MEMS technology solution provider releases the first MEMS 6-axis inertial sensor (IMU) MIC6100AL. The product integrates 3-axis gyroscope and 3-axis accelerometer, which can support motion sensing interactive systems such as game controllers and smart remote controls, with sensitive sensing and greatly enhancing user experience. MEMSIC has a strong algorithm team to provide users with algorithm support, which can meet the needs of rich application scenarios.
Motion sensing interactive systems such as game controllers and smart remote controls have the characteristics of large motion range, easy to crash and fall, etc. The "stiction" and impact failure of sensor moving parts are a long-term pain point of user experience. MEMSIC adopts a highly reliable 3-proof mass MEMS architecture to provide users with a smooth motion sensing experience.
MIC6100AL 6-axis IMU sensor has large FIFO and support I2C/I3C/SPI communication mode. LGA package size is 2.5x3x0.83mm and data output frequency is up to 2200Hz.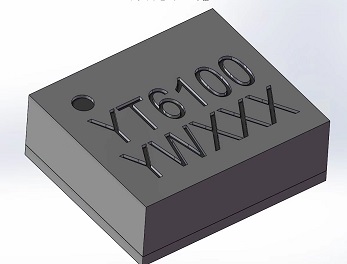 "MIC6100AL's new features provide a strong competitive advantage for consumer electronics customers by bringing a better user experience to their product applications, providing a good foundation for us to further promote IMU sensor products on a large scale," said Sam Lu, CEO of MEMSIC. "At present, MEMSIC's capacitive accelerometers are on par with first-tier international brands, and our good reputation and mass production experience have laid a solid foundation for the large-scale production of 6-axis products."
MIC6100AL 6-axis IMU has now been sent samples to customers and received customer recognition,and is expected to be mass-produced before the end of this year. Based on the success of the first generation of 6-axis products, in the next two years, MEMSIC will continue to innovate and iterate with its experienced R&D team to launch the high-precision 6-axis IMU supporting OIS applications and the low-drift 6-axis products for inertial navigation. MEMSIC will fully harness our opportunity to have scalable strength in the high-end 6-axis product field.

About MEMSIC
MEMSIC Semiconductor is a world's leading MEMS technology solution provider. MEMSIC provides customers with one-stop solutions from MEMS sensor chips, software algorithms to application solutions. MEMSIC's stable and mass-produced products include the globally unique thermal accelerometers, capacitive accelerometers, AMR magnetometers, low-power consumption Hall switches and more, which are widely used in automotive, industrial, medical, wearable, smart home, and consumer electronics applications, providing people with a more intelligent, reliable and safe technological experience by sensing the displacement and motion changes of the physical world. Sensing the beautiful life with MEMSIC. For more information, please visit www.memsic.com or follow us on WeChat and LinkedIn.