New Product Release | MEMSIC Announces the Mass Production of a New Series of Ultra-Low Power, Small Form Factor Hall Sensors
June 29th , 2021 – MEMSIC, the world's leading MEMS product company, released its new Ultra-Low Power Hall Switch Sensors, ideally suited for many markets, including consumer, industrial and IoT, and has been successfully adopted by major tier one customers world-wide.
In recent years, a growing number of smartphone manufacturers have replaced the 3.5mm audio interface with TWS (true wireless stereo) Bluetooth earphone design in order to achieve a thinner and better-waterproofed smartphone product. Currently, around 30% of smartphones support TWS Bluetooth earphones, and its unfettered user experience is also embraced by consumers, leading to a continuously rapid growing market demand. With MEMSIC's wide application of Magnetometer sensor products in smartphone manufacturers, MEMSIC has accumulated a large number of client resources, laying a good foundation for the newly launched Hall sensors to enter the TWS earphone market.
The Hall switch is widely used for detecting the charging box lid of TWS earphones, and can also be used for checking whether the earphones are charging. Compared with traditional detection methods, the Hall Switch ensures the product can achieve better sealing. It is the preferred choice for solution providers due to the following advantages: clean and stable digital output, long service life, high vibration resistance, and low power consumption.
MEMSIC's series of Hall switches adopts low-power CMOS process, with power consumption as low as 2.5μA. With an integrated temperature compensator, MEMSIC Hall Sensors have excellent temperature compensation characteristics, that can work in -45°C to 85°C and still maintain good performance and consistency.
MEMSIC Hall Sensor Advantages:
Low power, Low noise, small hysteresis window, and good consistency of magnetic open and release points (Bop/Brp) parameters. These features can support a more accurate detection of magnetic field changes with Industry-leading magnetic field detection sensitivity.

Package options include: DFN1014, SOT23-3L and SOT553.
MHA100 Series
Package: DFN1014 / 1.0x1.4x0.37mm.
Output: Omnipolar and dual output, support N and S pole detection.
Application: Small package, suitable for product applications requiring small sizes, such as the opening and closing detection for mobile phone protecting shell.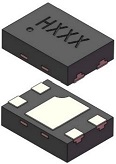 MHA150 Series
Package: SOT23-3L / 2.9x1.6x1.2mm
Output: Unipolar and single output, support N or S pole detection
Application: This part is widely used for TWS earphone to detect the opening and closing of the charging box, and checking whether the earphone is charging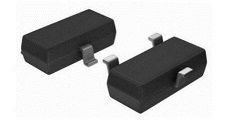 MHA160 Series
Package: SOT553 / 1.6x1.2x0.55mm.
Output: Unipolar and single output, support N or S pole detection.
Application:Smaller size than the SOT23-3L package, also widely used in high-end TWS earphone charging box.
The subsequent product MHA180, which can support bipolar and single output. It can be detected when the magnetic field changes, but not need to specify the polarity of the magnet during assembly. The output IO port also supports open-drain, push-pull and pull-up mode which can address more applications.
MEMSIC sensors have been widely used in automotive, mobile phone, consumer, IoT, UAV, home appliances, medical and industrial fields. With years of independent research and development, MEMSIC will continue to enrich our product line, extend the application field, expand our presence globally and provide more and more users with quality products and services.
About MEMSIC
MEMSIC Semiconductor is a world's leading MEMS technology solution provider. MEMSIC provides customers with one-stop solutions from MEMS sensor chips, software algorithms to application solutions. MEMSIC's stable and mass-produced products include the globally unique thermal accelerometers, capacitive accelerometers, AMR magnetometers, low-power consumption Hall switches and more, which are widely used in automotive, industrial, medical, wearable, smart home, and consumer electronics applications, providing people with a more intelligent, reliable and safe technological experience by sensing the displacement and motion changes of the physical world. Sensing the beautiful life with MEMSIC. For more information, please visit www.memsic.com or follow us on WeChat and LinkedIn.